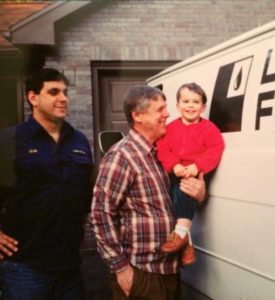 Lyons Fuel is a family owned and operated business that has been supplying greater Boston with quality Fuel Oil and reliable Oil Burner Service for over 3 decades.
Starting with 1 truck and just a few customers, we have built our business to where we now have a fleet of over 16 delivery and service vehicles that service thousands of customers 24 hours a day, 365 days a year. We look forward to serving you and your family.
As a family owned and operated business, we take pride in providing personal, courteous service and competitive heating oil prices for our customers. When our family started the business, they understood the true value of a family owned and operated business. Decades later, we are still family owned and operated. By putting the family name on every service van and fuel delivery truck, we've continued to maintain the importance of a warm, friendly, family attitude.